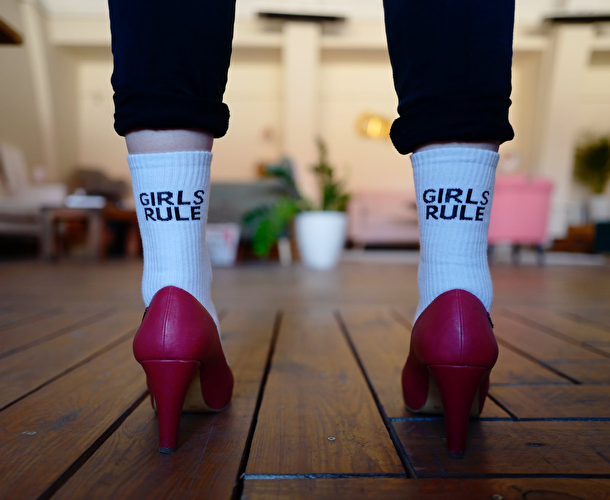 View on the News
2021: the year of the business woman in Luxembourg
More than just a feminist desire, has gender parity at work become a fashionable phenomenon? Since even in the public boards of directors the change is underway! A movement that is spreading to all strata of society. Worse than a virus or a revolution is the new pandemic, the girl power 💪, you know?
To name just a few of the women who broke the ceiling this year: Noelle Stevens was welcomed as expert Business Strategy Manager at Régie.lu, Mélanie Delannoy lead as interim director of Paperjam+Delano Club since February 15, Margaux Vetzel and Charlotter Boutelier took over at the head of Farvest and Géraldine Knudson, CEO of Maison Moderne since the summer of 2020 merged the Content Agency and the advertising agency to give birth to the Brand Studio (we could go on for a long time). Without forgetting, our superboss, eLfy, who wrote a beautiful news to inspire the Mompreneur that slumbers in each one of us 👑 (discover our news here)!
So many women who have probably all tasted the magic cauldron, the one of business. Business women that we never stop talking about in Luxembourg 🇱🇺. After the health crisis. In 2021, women are getting noticed! Mouhahahaha
In any case, these seasoned entrepreneurs are not going unnoticed at the beginning of the year. With 41.19% of women on the boards of directors of its public establishments, the Luxembourg government has just exceeded its objectives 🤩 (source).
Yes, it is true, Luxembourg is among the top 10 good students of parity (ranking of the World Bank with its report « Femmes, Entreprises et Législation en 2021 »).
This unprecedented period will at least have the merit of giving you some time to refine your occupational contamination. To address this (r)evolution, we were able to attend Profession'L Online Luxembourg, the 1st exhibition of online professional reconversion in Luxembourg. And you will have understood, Profession'L is a fair created by women for women. We are following them very closely for a next edition 😊
Beautiful day ladies and gentlemen ♀️♂️
---
---
---