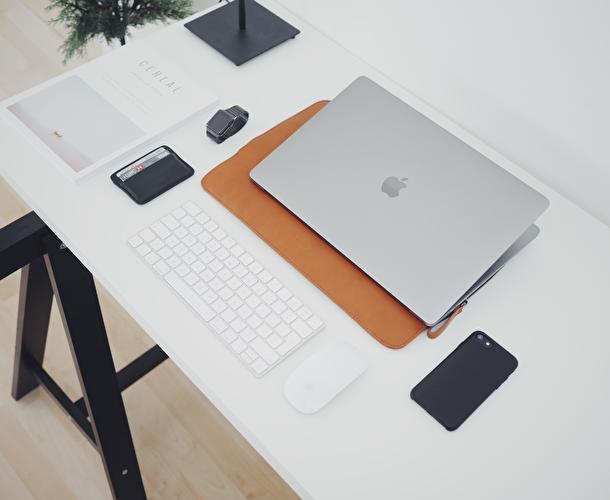 View on the News
Our advice to work effectively when you are independent 👊
Being independent is not a quiet river. Psychologically, financially and socially it is a real roller coaster that can very quickly make us losing ground. Helloboss delivers you its secrets to support you in your experience 🤓
1. Prepare your plan
We all know, the organization is the keystone to achieve any objective serenely without tearing hair. But concretely how to do it ? How to organize oneself ? The best way is to prepare a schedule with deadlines even if they are fictitious. ✍️ And you must absolutely stick to it. For example; in 2 months I must reach 1000 followers, have met 10 prospects, or have created 3 videos for clients etc ... Make sure to follow up and update your progress, things to avoid for next time or at contrary habits to reproduce.
2. Socialize
When you work alone there is a soapy slope to avoid like the plague. The temptation of isolating oneself and thus feeling alone in the world. This advice applies especially to self-employed people working from home 🏠 We are very quickly cut off from the real world and the border between private and professional is even more difficult to manage. If you are in this case, there is a super practical solution, co-working spaces. You will not only be able to work there while tasting your favorite cappuccino, but also meet people who are in the same situation as you are. Helloboss has even prepared a section to help you finding out the best co-working space here ! 🎊
3. Juggle between private and professional life
When we are passionate about what we do we tend to erase the line between our personal life and our professional life. Our family, our children or our life partners may not understand it and feel helpless. To avoid the apocalypse, you have to know how to juggle these two things 🤹‍♂️. You can set working hours as if we were working at the office, once finished we return to our private sphere without mixing both. It is imperative to make a real break between the two mentally and physically .
Above all do not forget that our merry team sends you lots of positive waves for your great project 😃 May Helloboss be with you 🙌
---
---
---