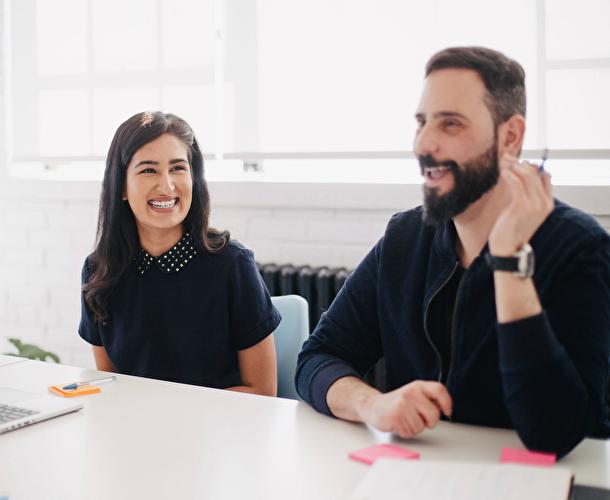 View on the News
5 tips to become the best manager of the century ! 😎💪
Being a good manager is above all a super leader. Someone who makes everything to make you feel good at work and to evolve. A mentor who pushes you up without putting you in unnecessary pressure. A coach who advises you and who knows how to accompany you. In short, a super ninja ! You got it, it is not easy ! That is why Helloboss gives you his 5 tips to become a super manager 💪
1. Being attentive 👂
It's very important to listen and hear your colleagues and collaborators. Do not hesitate to take note of their concerns, their comments and their evolution, and to make every effort to reassure your protege in this way he / she will feel listened to and supported.
2. Be patient and tolerant 🙌
It's not always easy to be in charge of other people at work, is it ? This responsibility can sometimes be overwhelming and not obvious at all. Do not worry, there is no perfect manager. Do the best you can and be patient with the people around you. Did he or she make a mistake at a meeting ? Explain to him/her how they can improve. Never forget how difficult it was when you started 😎
3. Be organized ✍️
In addition of doing your job you must accompany the various projects of your protégés. If we are not organized we can very quickly end up working 25 hours a day (yes yes it is possible), and find yourself very quickly under water and not really in a good mood. To regain your serenity, it is very important to make a schedule and stick to it. Stand-up meetings to make a point before starting the day turn out to be very effective. It's up to you to find what works for you 😉
4. Have some humor
Putting a good atmosphere at work is essential to motivate your team. A happy employee is a productive employee ! Michael Scott or Ron Swanson ? We let you choose your style !
5. Delegate ➡️
Being a manager is not controlling or mico-managing your protégés, being a manager is delegating projects and tasks while trusting. It's a little boost when you learn to ride a bike for the first time. It's the little rescue buoy when you learn to swim. If there is ever a problem or a question it is important that they know that you are there, but leave them fly free like a bird 😎
---
---
---