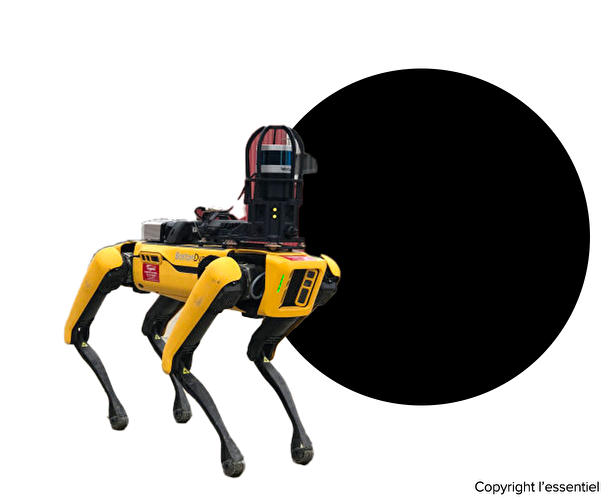 View on the News
The Covid crisis, and now the robot dogs of Black Mirror!!
Watch out! This news is full of self-mockery and cynicism!
They are here, they land in Europe, and more precisely in Hesperange! The "Spot" robot-dogs.

Strong was our surprise when we discovered on L'essentiel that the construction company, Stugalux, had bought not 1 but 2 robot dogs (200 000 euros according to the newspaper).
BUT here it is, remember "Metalhead", the chase episode in season 4 of Black Mirror. Where these robots dogs attacked humans, all bathed in a post-apocalyptic atmosphere?
We can imagine they didn't see the episode! But, surely they adopted them for these reasons:
- they can provide, in a very precise way, a 3D model of the spaces
- they are used to disinfect public places: 20,000 M2 in 3 hours (more info here)
- they are autonomous and can be controlled remotely
Stugalux says that despite possible future acquisitions of robot dogs, they will continue to recruit Human Beings. But we still ask ourselves: if they do not rebel against Man, will they take his place, his job??
See you next year Sophia?
What's your opinion? You can send us your answer: [email protected]
Copyright
---
---
---