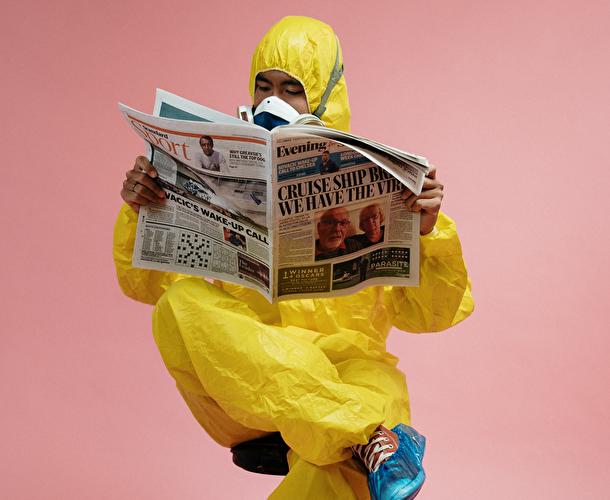 View on the News
Covidiality : The news leaked Noelly caught them
Before knowing the results of the Government's vote this Thursday in Luxembourg. Noelly, our reporter from the extreme has gathered all the little information about a possible future lockdown.
Let's go for Nono's TV news:
➡️ So as you already know: speech by Mister Macron, head of the government of our dear neighbors, at 8pm tonight to announce the new lockdown. Border workers will need an attestation to move around!
➡️ Belgium, number 1 in Europe of contaminations. Oh we are joking we love you guys!..No but more seriously, they have a government meeting on Friday, so the possibilities of a new lockdown in Belgium are big (source)
➡️ Regarding hoe working :
- Amazon Luxembourg received an email last week to stay at home (source: Géralde's girlfriend)
- BGL (Securities): yes they still exist!!!! They are not at the office but hidden at home (source: my neighbor in Paris).
- Deloitte: email received on Sunday, interdiction to come to the office except in extreme cases (source: Marlène).
- Raiffeisen: they received an email yesterday, banned from going to work except in extreme cases (source: the guy in Tinder).
I understand why the bus was empty this morning!
➡️ The new Luxembourg regulations will be voted tomorrow.
Wearing a mask is mandatory in closed spaces (e.g. an office).
Airing rooms has become one of the new barrier gestures. Please leave the window open all day. If you are cold, fluffy blankets are allowed. 🙂 (Soon we will publish a news with the best looks at the office in times of Covid)
➡️ Think about doing your shopping to anticipate the crazy line in front of the stores because, it's not Lady Gaga's concert but the toilet paper rush.
See you on the next TV news!
PS: autograph session tomorrow at 4pm at the Box Office from Noelly, client pampered and author of this news in a team chat this afternoon (we loooove it)!
---
---
---