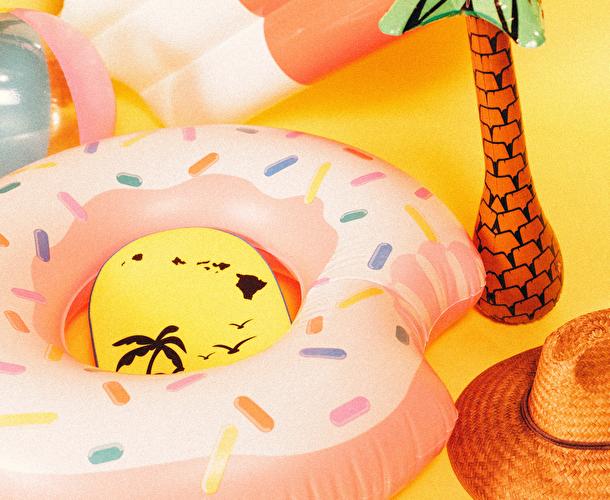 View on the News
How to cool off at the office during a heatwave ? 🔥🧯
You can not stand this super hot summer ? 🔥 In the morning it is - 20 and the afternoon + 40 degrees ? You have no clue how to dress ? The heat becomes more and more unbearable ? Helloboss gives you its tips to keep your summer fresh. 🏝
1. Hydrate yourself continuously 💧
As soon as the body temperature exceeds 37 °, our body activates its thermal regulation which triggers physical reactions. The heat is removed by the water (yes yes the sweating), and thus one dehydrates much more quickly in summer. You got it, always keep a bottle of water on your desk and drink drink drink 💪
2. Avoid synthetic fabrics
Flax is definitely the star fabric of all summers, it is light and lets the skin breathe. However, we agree that flax is not necessarily a suitable fabric for the working life (unless you are a yoga teacher, namasté 🙌). Choose the 100% cotton, breathable and affordable fabric, which offers a wider range of colors and patterns, there are choices for everyone.
3. Lowering the temperature 🔥
It is 8.000 degrees outside and your office does not have an air conditioner ? If you are lucky enough to have windows that open, do not hesitate to open several windows to take advantage of airstreams. If you are less lucky it is time to invest in a ventilator. Little extra tip because we like you, place a bottle of frozen water in front of your ventilator and it will diffuse the cold of the bottle ! Smart ! 😎
4. Spray with water (and not champagne)
Lowering your body temperature instantly is possible ! Use a water mist (thermal for sensitive skin) to use on strategic points like the forehead, the neck, the wrists and behind the knees. Hop it's done ! 👌
5. Less energy = less heat 🙌
Before leaving the office do not forget to turn off your computer (no standby) and lights. Do not hesitate to lower the blinds and open the windows. By eliminating all sources of heat you will suffer less, we promise you !
That's it ! You're finally ready for the heat wave! ☀️☀️
---
---
---